60Vdc Power Supplies
60Vdc is an industrial voltage which is useful for a variety of reasons. With SELV (Safety Extra Low Voltage) requirements on some sites, 60Vdc can quickly become a requirement to meet so many applications will require this input. Although not as popular as other output voltages we provide, we are able to cater to most industrial voltages. From large industrial cabinets requiring tens of kilowatts, to product testers that require an adjustable output, we can offer solutions to fit your requirements.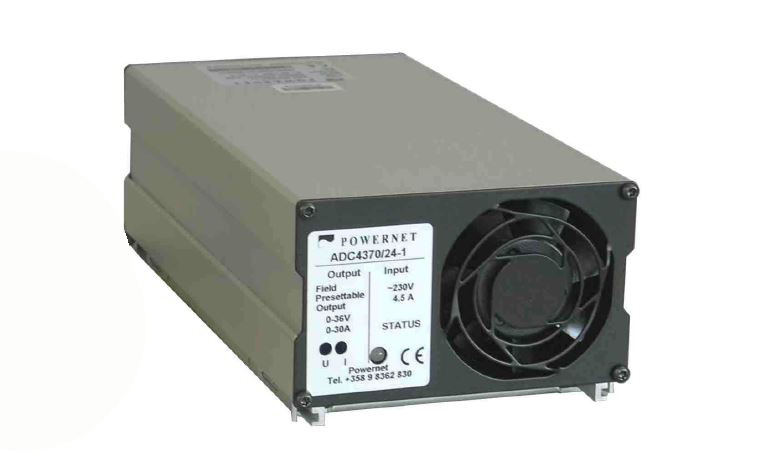 The
ADC4370/96
is an adjustable power supply, which can output up to 144Vdc. Users that require a 60Vdc power supply for testing their own products, or those that require a reliable source of 60Vdc can use this chassis mount option. Using a potentiometer, the voltage can be set within its parameters allowing easy adjustability. Even if you do not require the adjustability, the ADC range offers high voltage outputs in a small form factor.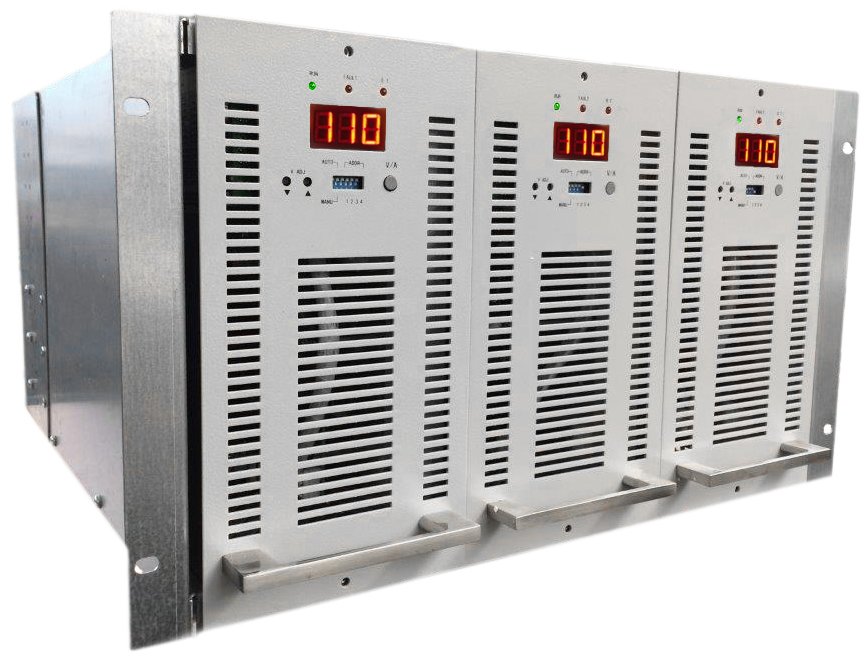 For larger applications, the MT series offers modular design for hot-swap applications. The
MT60V/25A-ANS
units give 25A 60Vdc output, making it suitable for smaller applications that can easily be expanded. With multiple mounting options, these can be used in a 19" rack or wall mounted.
As the outputs are adjustable from 51-76Vdc output, they are suitable for charging batteries or used simply as a power supply. One advantage of the nominal voltage of 60Vdc, is these modules can be used effectively to reach uncommon voltages that are too low for a 110Vdc power supply.
All the MT60V series are suitable for operation individually or with current sharing between multiple units of the same type. There are several settings available via the DIP switches on each unit, and with master and slave operation they can be easily changed with a single module. For further functionality, the MT60V series can be used with the USV6H range of DC controllers adding more options for your applications.